We see Bioinformatics as a truly interdisciplinary field. Students and researchers of very different backgrounds will therefore find something of interest among the introductory and advanced seminars and lectures organized here.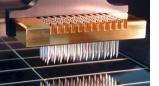 Our group, moreover, actively works to educate the next generation of bioinformaticians, who are expected to benefit from both a broader working knowledge of mathematics and statistics as well as a deeper understanding of the experimental realities underlying the data analysed. The advancement of bioinformatical analysis by the group is driven by a combination of purely theoretical method development and the pursuit of our own concrete biological interests providing a defining focus. Consequently, we independently operate a modern experimental laboratory.
In collaboration with other universities in Vienna, our group is preparing a master program (MSc in Bioinformatics) that draws on the know-how and resources of multiple institutions across the region. Independent of this program, students with sufficient prior knowledge are always welcome to apply to work in our group towards their master thesis / Diplomarbeit.
The breadth of research interests pursued by the group internally or in collaboration gives rise to a multitude of exciting opportunities for the training of young scientists studying for a PhD / doctorate. We offer a young international environment and dedicated personal coaching. Depending on students' projects, we also support short placements with international collaborators, and have established opportunities for exchange with Boston University, one of the world's longest established PhD programmes in Bioinformatics. In turn, we expect all students to match our enthusiasm and show diligence, perseverance, and a zeal for discovery and learning.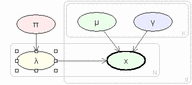 Our work has a strong interdisciplinary focus. As a result, researchers from both quantitative experimental laboratories as well as the computer-analytical sector will find that joining our group as a post-doctoral fellows provides excellent opportunities for applying their specialist skills with high impact, while extending their own horizons. Our group independently researches highly topical issues in both analytical and experimental fields, allowing an unusually efficient and tight integration of these domains by encouraging close active links already at the stage of method development. Researchers already bringing a background in both analytical and experimental fields are, of course, particularly invited to apply.